About Us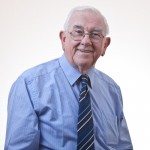 EC Labels Ltd. was established in Waterford in 1992 by Mr. Eamonn Coonagh.
We have grown to become one of Ireland's leading Label Producers and our experience has given us the skills, knowledge and confidence to overcome any Labelling  challenge you may have.
The Company is still run by the Coonagh Family, Alan, Emir & Irene.
We are passionate about what we do and are constantly monitoring the Business to ensure that we can provide the most up to date and cost effective solutions.
We offer a full range of label and packaging film printing solutions from full colour high-speed flexographic printing to short-run digital label printing.