Flexographic Printing
At our 10,000 sq.ft. manufacturing facility in Waterford, we operate large capacity Flexographic UV Presses and a wide range of specialist finishing equipment.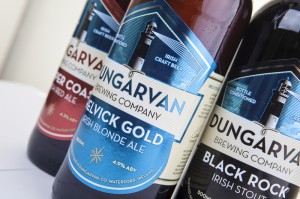 Set-up times are minimised by using the latest high-speed eight colour flexographic printing presses and environmentally friendly, quick drying UV inks. When necessary, jobs can be switched between machines, as most of our tooling is interchangeable. The flexibility allows us to achieve a fast turnaround time for our Customers without compromising our quality.
We can reproduce your logo and corporate branding on all your Self-Adhesive Labels, using a full range of coated & textured papers, clear or white films or metallic papers. Why not enhance the look of your label further by introducing gold or silver foil?
You can also choose from a wide range of adhesives – Permanent, Freezer, Outdoor, Removable, Water-Soluble or Ultra-Removable.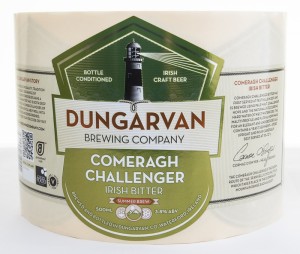 Tough environments need tough solutions. Sometimes synthetic Labels/Tags are the answer to wet or harsh conditions.
Direct Thermal and Thermal Transfer alternatives are also available. (Including Ribbons)